Mincemeat Flapjacks Recipe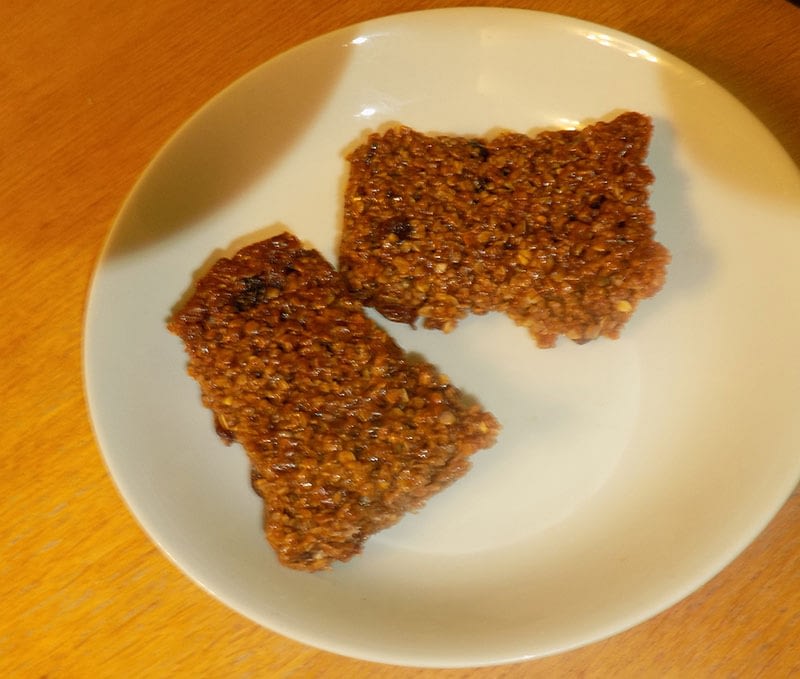 This mincemeat flapjacks recipe is ideal for using up post-Christmas mincemeat. A great treat serve cold as a snack or a quick on the go breakfast.
My intentions were good before Christmas: I had this great idea to make homemade mince pies. At least a couple of weeks before Christmas to really get into the festive spirit. Sadly life got in the way (and work) and now 6 weeks later, I still have a large jar of mincemeat.
I could of course always leave it to use next Christmas. After all, it is unsealed and mincemeat can be kept in a dark cupboard for up to 3 years. If it was opened, it could keep for up to 6 months in the fridge.
But there are two reasons why I won't do either:
I have a tiny weeny little kitchen with very little storage space and
Wheres the fun in that?
This recipe for mincemeat flapjacks, combines this warm sticky preserve With oats, butter and sugar. The suet keeps the flapjack moist.
This has been tried and tested courtesy of the Food on the Table kitchen and was approved by at least one teenager.
A few Tips from Yours Truly
The main tip I would give, is to really on a non-stick tray. The syrup, combined with sugar and mincemeat, does indeed get hot. If your tray isn't non-stick then I would recommend lining the tray with parchment.
I also recommend that you allow For the flapjacks to cool completely, even putting them in the fridge for a brief time to allow the butter to set.
Mincemeat flapjacks can be stored in an airtight container for a few days. They can be served cold on their own, or as a pudding with custard.
I still have a large jar of mincemeat left, so stay tuned for a few more recipes to use this jar up.
Credit goes to Donna at What the RedHead said for her recipe for mincemeat flapjacks.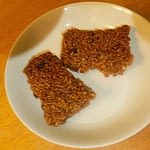 Print Recipe
Mincemeat Flapjacks
A flapjack recipe, ideal for using up post-Christmas mincemeat. Ideal as an indulgent snack, breakfast on the go, or served as a pudding with custard.
Ingredients
200

g

Unsalted butter

1 ¾

cups

Brown sugar

¼

cup

Golden syrup

3 ½

cups

Oats

¾

cups

Mincemeat
Instructions
Preheat the oven to 160°c / Gas 3. Grease a baking tray or line with parchment And grease both sides

On a low heat, melt the butter in the saucepan. Add the brown sugar and syrup and stir until dissolved (about 3 minutes)

Add the porridge oats and mincemeat and stir until well combined (no dry bits of oats)

Add the flapjack mixture to the prepared baking tray and flatten into an even layer.

Allow to cook until warm and then cut into slices. Allow to cool completely.

Store in an airtight containers for up to 5 days